2021 National Show & Convention · Kingsport, Tennessee
94th Annual National Convention
Oct 9-16, 2021
Join Us in 2022
Topeka, Kansas
96th Annual National Convention
Oct 1-8, 2022
Join Us in 2023
Denver,Colorado
97th Annual National Convention
Oct 7-14, 2023
2021 TENTATIVE Schedule of Events
Last Updated Sept 15, 2021
Friday Oct 8
TBA
Chapter Club WAE
TBA
Saturday Oct 9
TBA
Regional Sweepstakes
Convention Center
TBA
Regional Conformation
Convention Center
TBA
Regional Obedience / Rally Trials #1
Convention Center
8:30-5
Regional Agility Trial #1 (click for estimated run times)
Off-site Ron Ramsey Agricultural Center
Sunday Oct 10
TBA
Regional Conformation
Convention Center
noon-5pm
Heart Clinic
Meadowview Ballroom D and C
8:30-5
Regional Agility Trial #2 (click for estimated run times)
Off-site Ron Ramsey Agricultural Center
TBA
Regional Obedience / Rally Trials#2
Convention Center
TBA
Welcome Party
Convention Center Foyer
Monday Oct 11
7-8am
Membership full breakfast buffet
Cattails Ballroom
8-10am
Annual Meeting & Awards
Cattails Ballroom
TBA
Board Meeting
Blue Ridge Board Room
10:30am
National WAE (Working Aptitude Evaluation)
10:30am
DPCA Registration
Convention Center
8a-6p
Heart Clinic
Meadowview Ballroom D and C
10:30-5
National Agility Trial (click for estimated run times)
Off-site Ron Ramsey Agricultural Center
3pm
Chapter Club Meeting
Crockett Amphitheatre
5-6:30pm
Steve Schorr Winetasting Fundraiser
Convention Center
7pm
Top 20 Conformation
Convention Center
Tuesday Oct 12
TBA
Board Meeting
Blue Ridge Board Room
All Day
National Seminar Day
TBA
National Obedience / Rally
Convention Center
4pm
ROM Committee Meeting
Holston-Watunga Rooms
8a-6p
Heart Clinic
Meadowview Ballroom D and C
10AM – 12:30PM & 2PM – 4:30PM
DNA Blood Draw CHIC Booth
Convention Center
7pm
Top 20 Agility
Convention Center
Wednesday Oct 13
TBA
Board Meeting
Blue Ridge Board Room
TBA
National Futurity/Maturity
Convention Center
10AM – 12:30PM & 2PM – 4:30PM
DNA Blood Draw CHIC Booth
Convention Center
8a-noon
Heart Clinic
Meadowview Ballroom D and C
4pm
International Reception
Cattails Ballroom
5pm
Mentor Meeting
Crockett Amphitheatre
7pm
Top 20 Obedience
Convention Center
Thursday Oct 14
TBA
Board Meeting
Blue Ridge Board Room
TBA
National Conformation – All dog classes
Convention Center
TBA
National Owner Handled Sweepstakes
Convention Center
TBA
History of the Breed
Cattails Ballroom
Friday Oct 15
TBA
Board Meeting
Blue Ridge Board Room
TBA
National Conformation – All bitch classes
Convention Center
After bitch judging
Special Age Advanced Sweeps (2020 Futurity Nominated Puppies)
Convention Center
After bitch judging
Junior Jamboree and Pizza Party
Convention Center
12pm
Judges Education Seminar
Meadowview Ballroom
TBA
DPCA Health/Rescue Fundraiser
Cattails Ballroom
Saturday Oct 16
TBA
National Conformation – Intersex, Non-regular Classes, Junior Showmanship Convention Center
Convention Center
During lunch break
Juniors Top 20
Convention Center
TBA
Judges Education ring side mentoring
Convention Center
Accommodations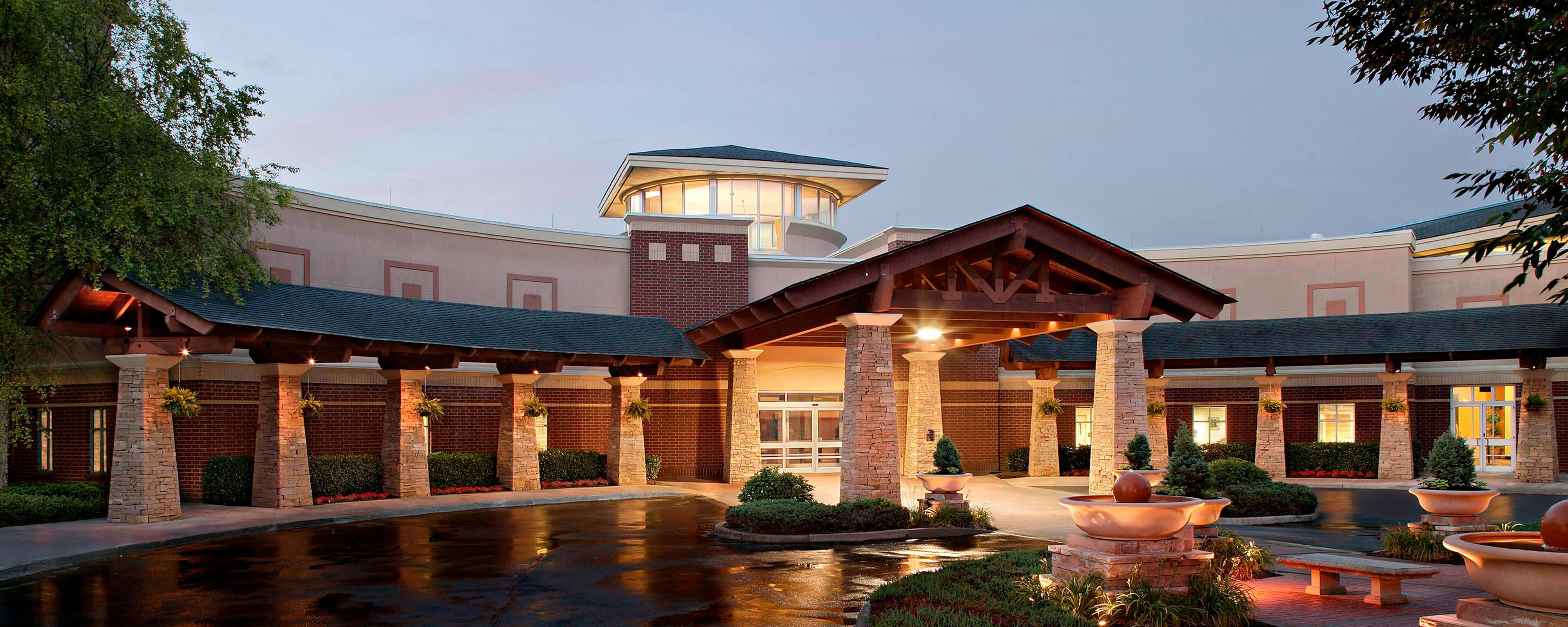 Marriott Meadowview Resort – Kingsport, TN
GROUP BLOCK AT THE MARRIOTT IS SOLD OUT.   PLEASE READ INFO BELOW REGARDING ROOMS
Run of house room rate: $142.00 per night
$50.00 Non-refundable Pet fee.
Deposit equal to one night stay is required at time of reservation.
Maximum 4 dogs per room. Plastic sheeting must be placed under crates in room.
Rooms must be cancelled by Sept. 7, 2021 to avoid penalty.
Please do not hold on to rooms you will not need. We always have a waiting list!
---
INFORMATION REGARDING RESERVATIONS AT HOST HOTEL (Mar 11, 2021)
We have completely sold out of our room block, however, we are working cancellations every day. There are other rooms available at the host hotel just not at the group rate.
These rooms can be booked at www.Marriott.com
If you book a room outside the group block, please let Jan Stephenson know of your reservation so your room can be moved into our area of the hotel.
If you want to be placed on the waitlist for the group rate of $142.00 per night, please email Jan with your dates and room type.
If you have a reservation and need to cancel, PLEASE LET JAN KNOW. We have a waitlist and we can use your room.
Please email before you cancel your reservation and we will transfer your reservation to someone on the list.
If you are having any problems getting nights, rates, etc. Please contact Jan. She will try her best to accommodate you.
Jan Stephenson  email   jtstep15@outlook.com
Traveling to Kingsport, TN
The Closest airport to Kingsport is located 24 miles away in Bristol, TN. Tri City Airport (TRI) is serviced by American Airlines and Delta Airlines.  The Meadowview Marriott Resort will offer transfers from this airport to the hotel.  $20.00 each direction.  Please call the hotel for reservations. 423-578-6600
Car Rentals available from Avis and Budget Car Rental Companies.
Knoxville TN Airport (TYS) is 114 miles from Kingsport. This airport is serviced by American, Delta and United Airlines
Car Rentals available from Avis, Budget, Enterprise Alamo, Hertz and National.
Charlotte, NC Airport (CLT) IS 166 miles from Kingsport. This airport is serviced by American, Air Canada, Air Trans, Delta, Jet Blue, Northwestern, US Air
and United Airlines.
Car Rentals available from most major rental agencies.
Phone Numbers for Businesses Above.
American Airlines 800-433-7300
Air Trans 877-872-6728
Air Canada 888-247-2262
Delta Airlines 800-455-2720
Jet Blue 801-449-2525
Northwestern 800-692-6980
United Airlines 800-864-8331
US Air 800-566-2345
Avis Car Rental 800-352-7900
Alamo Car Rental 800-357-5138
Budget Car Rental 800-214-6094
Enterprise Car Rental 855-266-9565
Hertz Car Rental 800-704-4473
National Car Rental 844-393-9989
Regional Conformation
Sweepstakes and Veteran Sweepstakes – Michelle Kramer
All Dog Classes including Veteran Dogs and Stud Dogs – Dawn Danner
All Bitch Classes including Veteran Bitches and Brood Bitches – Nancy D. Simmons
Intersex, Best Bred By, Best Puppy, Best Veteran – Jan Van Wormer
Junior Showmanship Jan Van Wormer
National Conformation

Futurity and Maturity – Gwen Demilta
AKC Beginner Puppy TBD
Owner Handled Sweeps – Sue Korp
All Dog Classes including Veteran Dogs and Stud Dogs – Philip Martin
All Bitch Classes including Veteran Bitches and Brood Bitches – Bob Vandiver
Intersex, Best Bred By, Best Puppy, Best Veteran and Junior Showmanship – Adrian Woodfork
Age Advanced Sweepstakes (Friday after bitch judging) – Holly Schorr
Agility All 3 Trials – Ronda Bermke 
Regional Obedience and Rally Trials – Bonnie Hornfisher and Ted McCall
National Obedience and Rally Trials – Bonnie Hornfisher
Stay Connected with Remind

Again for the 2021 National, we will be using the Remind app to communicate real time updates and reminders during the event from committee members!
New for this year – we have separate Remind classes for different venues. Join as many or as few as you like!
Click on the link above to join instantly or download the Remind app and enter class code shown above. Remember to allow text or push notifications for instant communication.
Sponsor Packages and Donations
Logo Apparel
We've worked hard with our vendors to provide you with lower prices this year!!!
Due to Covid-19, there has been global shortages of products which has caused some colors and sizes to be in limited supply right now. However, we are hoping that as things get back to normal there will be no issue getting the colors and sizes we order in time for the national. But if there is a very specific style, size and color you want, be sure to pre-order it as pre-orders will be filled in order of receipt.
Pre-order for pickup at the national and save Tennessee sales tax !!
Pre-orders for pickup at the national need to be placed by July 31, 2021
No deadline for orders to be shipped after the national
Vendors
These vendors will be attending the National. Please support them at the show and visit them online! Click on their name to either visit their website or send them an email.
(to have a link to your website, send an email to DPCAWebMaster@dpca.org)
More Info Coming Soon!
Committees
EVENT DIRECTORS AND COMMITTEE CHAIRS Sept 7, 2021
Grounds and RV Parking
Jim Lauver
Webmaster
Michelle Kramer
Registration
Libby Hargrove
Welcome Party
Catherine Eiswerth
H&R Fundraiser
Catherine Eiswerth
Catalog Cover and Ads
Susan Hurrell
Obedience and Rally Chair
Karen Fuss
Agility Chair
Carol Moore
Trophies
Jan Stephenson
Apparel
Linda Zaeske
Decorations
Hillary Zimmerman and Glen Lajeski
Cardio Clinic
Beverly Purswell, DVM
Health Seminar
Stephanie Rudich
Judges Education
Faye Strauss
Breeders Education
Cindi Huckfeldt and Lisa Burroff
Top 20 Agility
Mike Dellorto and Carol Moore
Top 20 Conformation
John Schoeneman
Top 20 Obedience
Cindy Bohnert
Event Chair
John Schoeneman
Convention Chair
Jan Stephenson
Convention Treasurer
Linda Zaeske
Show Chair
Ann Wulbrecht
JUDGES EDUCATION
FRIDAY-October 15th Noon: SEMINAR:DPCA Judges Educational committee will present the History, Temperament, Type, Head, Structure and Gait using computer presentations with live dog demonstrations along with panel discussions.
HANDS-ON WORKSHOP: Presentation of quality dogs for examination and evaluation to begin ½ hr after judging is complete or immediately following seminar.
SATURDAY-October 16th: Ringside Mentoring during Best of Breed by parent club approved mentors. Additional ringside mentoring will be provided throughout the week's events beginning October 14th with advance notification. Please contact Pam DeHetere at pamdehetre@peoplepc.com if you would like a mentoring session prior to Saturday.
*Both Seminar and Hands-on Workshop must be attended to qualify for a completion certificate.
Cost: $25.00
No Charge for all AKC Judges
You must register in advance to receive Seminar Materials.
To register and pay online, please visit the DPCA website at https://dpca.org/product/judges-education-seminar/
If you have a question, please contact: Jon Sanders- Seminar Coordinator- jon@imperiadobes.com
ALL MEMBERS ATTENDING THE BREEDERS AND EXHIBITORS SEMINARS ARE WELCOME TO AUDIT THIS SEMINAR AT NO CHARGE